Toyota Named Most Valuable Car Brand in the World By Millward Brown; BMW, Mercedes-Benz, Tesla in Top 10 List
Blog
Jun 14th, 2016
STORY HIGHLIGHTS
Toyota's brand value has increased by 2 per cent since last year
BMW and Mercedes-Benz take the 2nd and 3rd spot respectively this year
Tesla finally enter the top 10 list thanks to the upcoming Model 3
Japanese car manufacturer, Toyota Motors has been named as the world's most valuable car brand by British market research giant – Millward Brown. Toyota has taken the number one spot in BrandZ Top 100 Most Valuable Global Brands recently released by the market research firm. Apparently Millward Brown has been carrying this study for the past 11 years and since then Toyota has taken the top spot as the most valued car brand 9 times.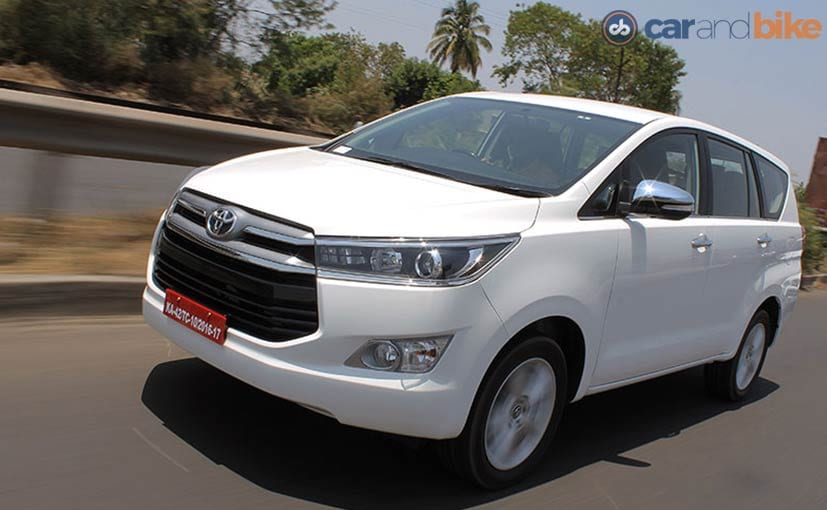 Toyota's Brand Value Went Up By 2 Per Cent at $ 29.5 Billion dollars
Now, the way Millward Brown assesses these brands is by combining measures of brand equity using information obtained during interviews with more than two million car owners from all over the world. According to their report, Toyota Motors brand value has gone up by 2 per cent since last year and currently stands at $ 29.5 Billion dollars. The credit for this success goes to Toyota's efforts on improving customer experience and increasing its value benchmark, says Global BrandZ director Peter Walshe.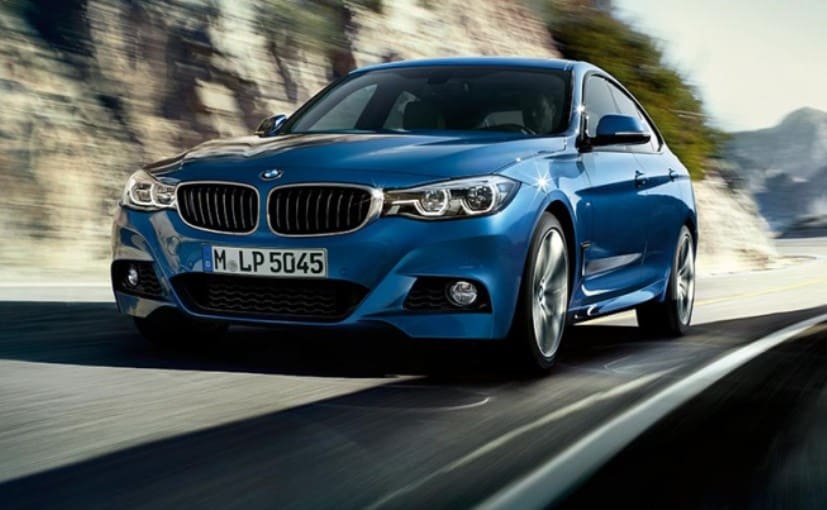 BMW Took the Second Spot
As for the second most valued car brand in the world, it was taken by German luxury car maker BMW, which also saw an increase in brand value of 2 per cent at $ 26.8 billion. What facilitated BMW's success was its latest flagship sedan, the new 7-series, the i8 plug-in hybrid supercar and the i3 EV.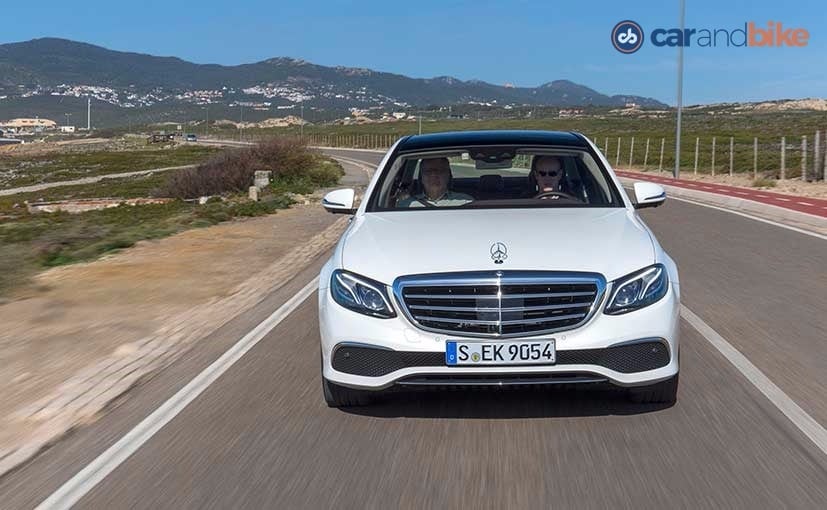 Mercedes-Benz E-Class
Right behind was rival Mercedes-Benz, which saw the highest increase in brand value of 4 per cent among the top 10 cars at $ 22.7 billion. What aided the Stuttgart-based carmaker's growth was the success of the revamped E-Class and the brands popularity in China.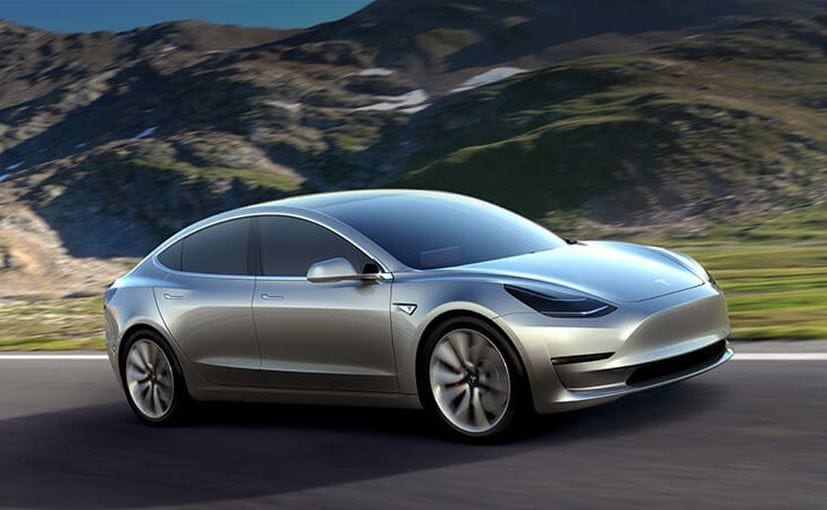 Tesla Model 3
This year American luxury electric carmaker Tesla joined the top 10 list at the No. 10 spot with a brand value of $ 4.4 billion. Incidentally, this position was previously occupied by Toyota's luxury car brand Lexus. According to the report what worked as Tesla's ticked to the top 10 list was the recent the carmaker's most affordable electric Sedan, Model 3, which was unveiled a few months back. The car will also be the first Tesla model to enter the Indian sub-continent. Among the rest of the car brands in the top 10 most valuable car brands list we have – Honda was at the fourth position, Ford at fifth, Nissan took the sixth spot, and Audi, Land Rover and Porsche took the seventh, eighth and ninth position respectively.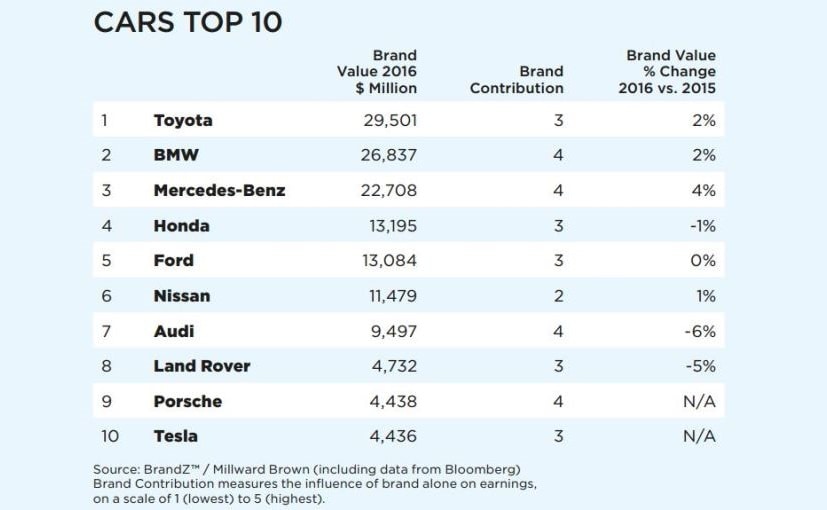 Source: Millward Brown & http://auto.ndtv.com/news/toyota-named-most-valuable-car-brand-in-the-world-by-millward-brown-bmw-mercedes-benz-tesla-in-top-1-1417522